I am excited about this link-up and I think it will allow all of my lovely blogger friends to get to know me a little better!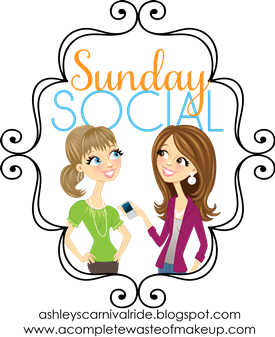 This Weeks Questions:
1. What is your dream job?
I am part-time doing my dream job now...freelance graphic designing and blogging. I just wish at some point I could make the two full time!
2. If you had just won the lottery and didn't need to work for money, what would you do with your time?
I would really like to start a foundation for raising money for Huntington's Corea, a hereditary disease my family suffers from.
I would also love to work with children who have parents with this disease.
3. When you were a kid, what did you want to be when you grew up?
I was pretty much born wanting to be a teacher then three years into college I realized I would never truly be happy being controlled some much by a system. I need creativity and I believe children do too!
4. What piece career advice would you give to someone just starting
out in your field?
Social Media...enough said!
5. Biggest Pet Peeves either in life or in blogging or at work:
-any kind of mess whatsoever
-rude people, especially when they do not know you
-drama...of any kind
-people who do not wash their hands
-germs of any kind
6. Biggest Fears:
-People I love the most dying
-My dogs getting lost or dying
-Not living life to the fullest
-Clowns