Today I am participating in a link called Me, Myself, & I
with Breanna, Shane, Kristen, Danielle, & Amanda.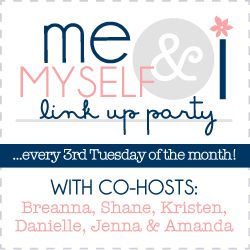 What was your favorite gift given to you as a child?
Christmas is almost here, what is that one Christmas song you could listen to on repeat?
What are a few of the items on your Christmas list this year?
Do you and your family have any special holiday traditions? Explain.
Which do you prefer: wrapping paper or gift bags? Why?