I am so excited that today Ashley from Wannabe Green is guest posting!
She is one of my amazing sponsors and you will absolutely love her blog!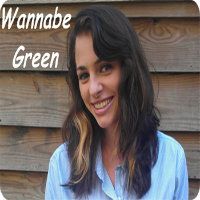 Years ago my husband bought me my first cookbook "Deceptively Delicious"-
Simple Secrets to Get Your Kids Eating Good Food
by,Jessica Seinfield. At the time I wasn't very happy with the gift. Now five years later I have removed it from the bookshelf and dusted it off, with hopes to finally connect with my inner chef and make my husband smile.
For my first of many recipes to come, I've chosen to make one of my kids favorite desserts Chocolate Chip Cookies, but with a secret healthy ingredient!!!
(1) my kitchen turned into a war zone by the end of the day
(2) nothing taste better than butter and sugar...YUM!!
(3) had to take a picture to prove I have egg dividing skills
nonstick cooking spray
1 cup firmly packed light or dark brown sugar
3/4 cup low fat soft tub butter spread
2 large egg whites
2 teaspoons pure vanilla extract
1 (15 oz.) can chickpeas, drained and rinsed
2 cups semisweet chocolate chips
3/4 cup chopped walnuts (optional)
3/4 cup raisins (optional)
2 cups all purpose flour
1/2 cup old-fashioned oats
1 teaspoon baking soda
1/4 teaspoon salt
~ Preheat oven to 350. Coat a baking sheet with cooking spray (i used parchment paper)
~ In a large mixing bowl or mixer, beat the sugar and butter with a wooden spoon or on medium speed until smooth. Beat the egg whites and vanilla, then the chickpeas and chocolate chips (watch out for flying food). Add the flour, oats, baking soda, and salt, and mix on low speed until a thick dough forms.
~ Drop the dough by the tablespoon onto the baking sheet, about two inches apart and press down with a fork. Bake until golden brown, about 11 to 13 minutes & ENJOY!
(1) & (2) Before and After
(3) the great cookbook that started it all!
Hope you guys might try this yummy and sneaky recipe on your families, you can't even tell that they are good for you!
Stay Crafty,